Basket

£

0.00
Contact us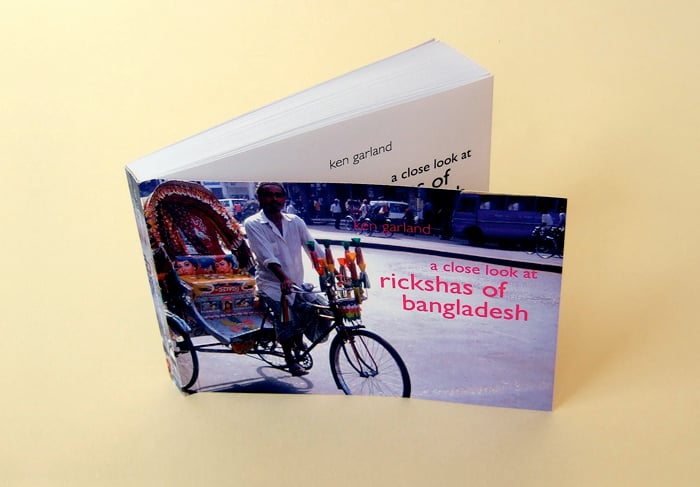 a close look at the rickshas of bangladesh
a close look at the rickshas of bangladesh
ken garland

ISBN-978-1-907243-03-5
76pp 148 x 105mm paperback with folded fore‑edges


What makes any Bangladeshi ricksha distinguished above all others is the richness of its decoration. Every inch of the vehicle is lovingly emblazoned with imagery: of plants, animals, humans, villages, cities and even jet planes. Ricksha art is very much an aspect of a new nation's pride (Bangladesh only achieved nationhood in 1971).
£

8.50