Basket

£

0.00
Contact us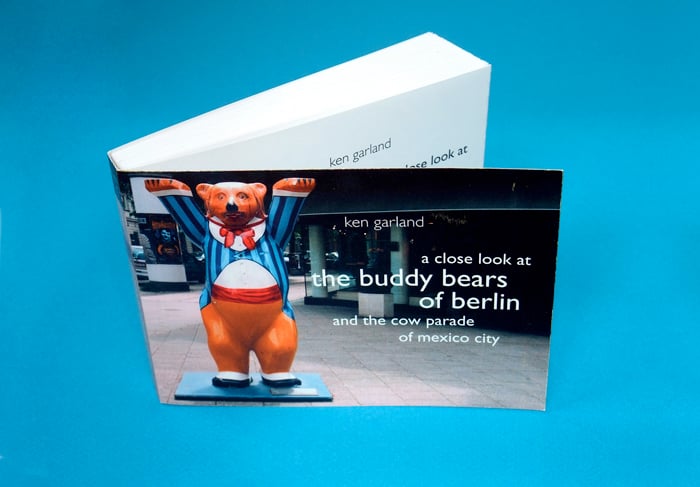 a close look at the buddy bears of berlin
a close look at the buddy bears of berlin
ken garland

ISBN-978-1-907243-06-6
78pp 148 x 105mm paperback with folded fore‑edges


In 2001, 'naked' fiberglass models were offered to businesses in Berlin with a list of recommended artists who could give them graphics related to their patrons. They were an instant success. The Cows on Parade, which had preceded them in Zurich in 1998, are shown as an accompaniment, seen in Mexico City in 2006.
£

8.50